Our Approach to Design Learning Content
Trigyn's approach to eLearning content development combines Instructional and Learning Design approaches. This approach not only focuses on best practices for content delivery but also how best to structure course content to support different learning styles and maximize comprehension and retention:
Instructional Design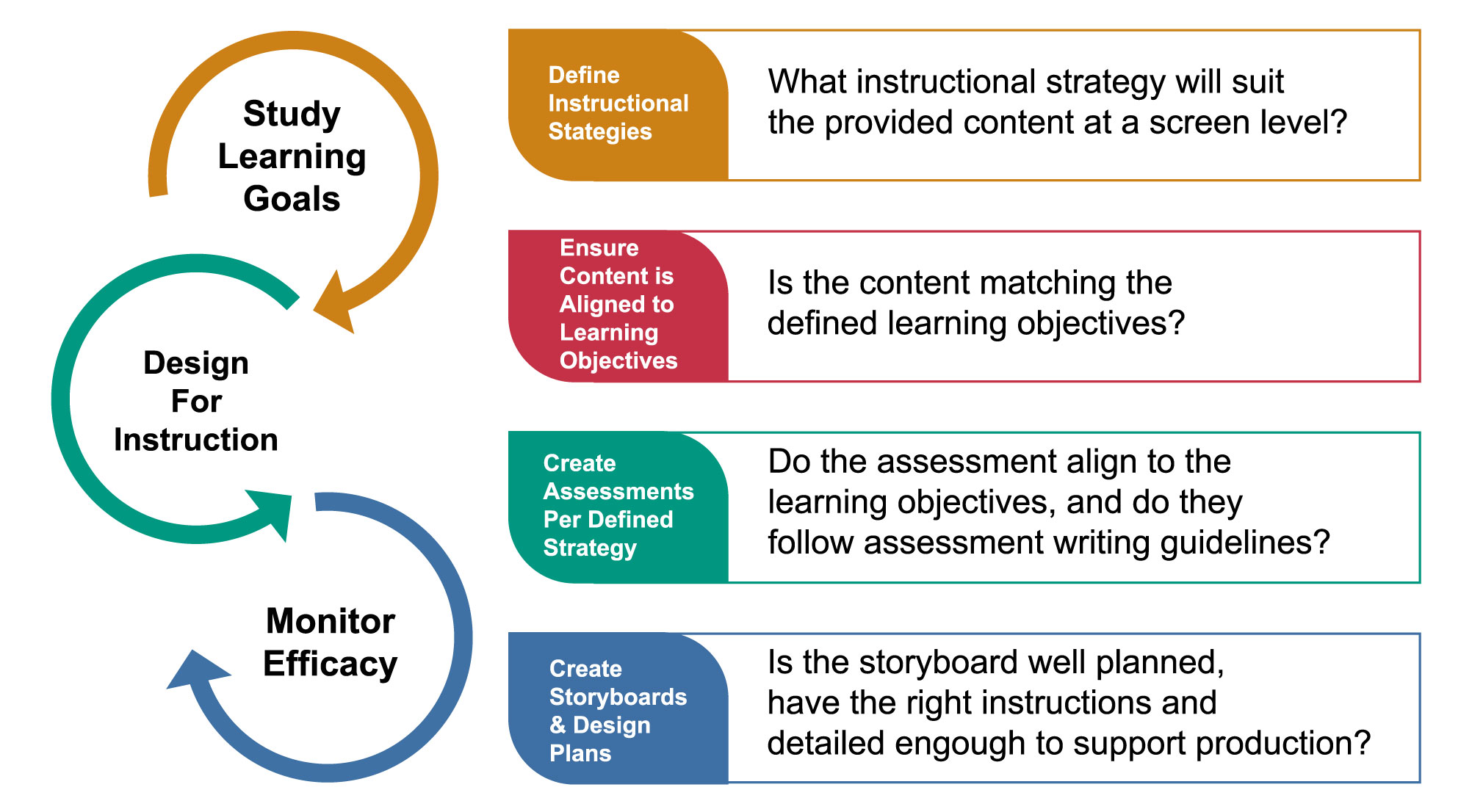 Learning Design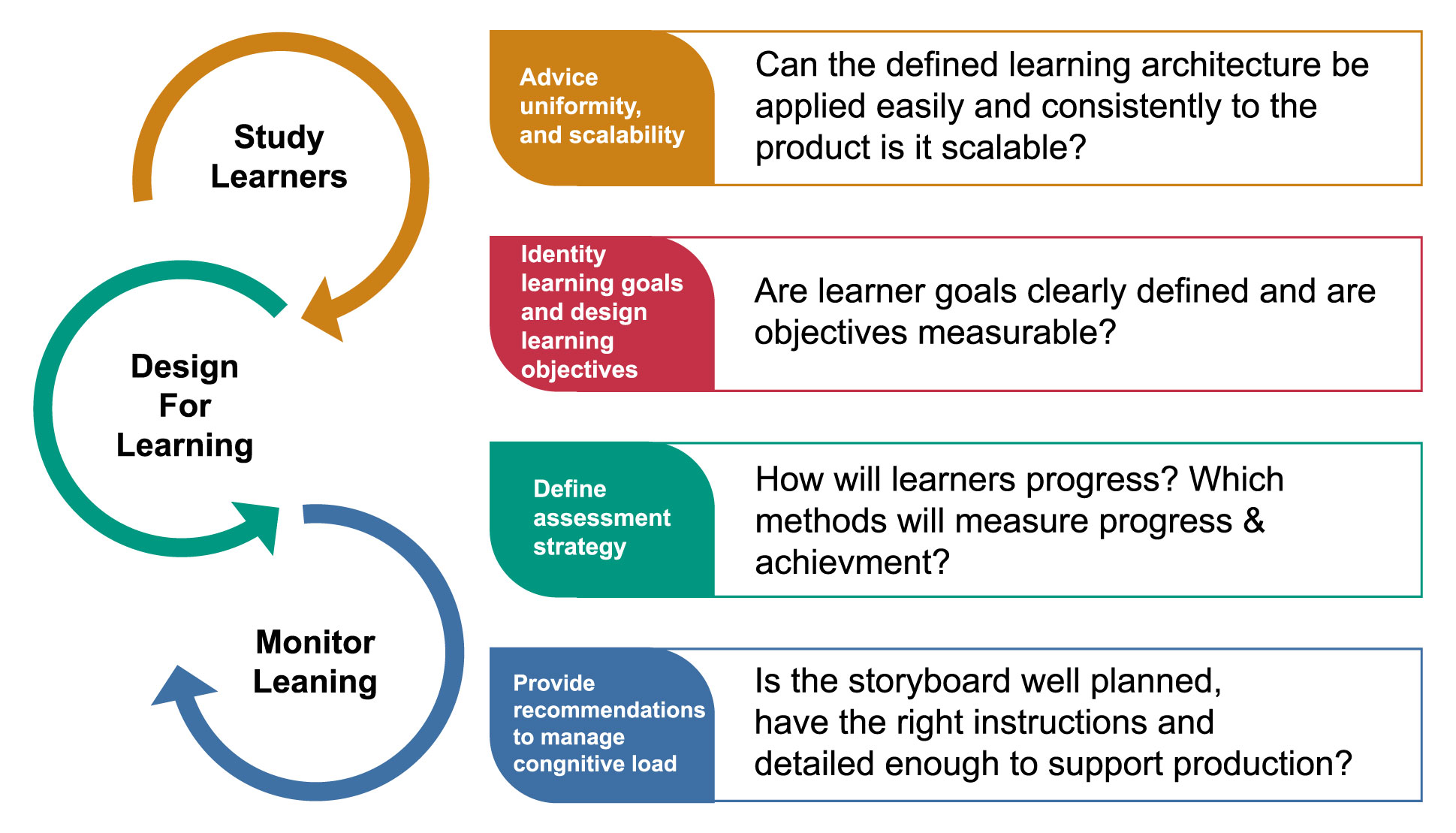 To support the effective delivery of eLearning course content, Trigyn has developed inhouse expertise in a wide range of content formats ranging from static content, live and on demand video, infographics and animations, to scenarios and gamification.
Trigyn's eLearning Course Development Services include:
For more information about Trigyn's Digital Learning Solutions, Contact Us.