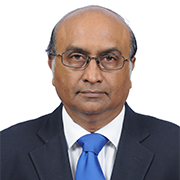 Chairman and Non-Executive Director
Born in Chennai, Tamil Nadu, Mr. R. Ganapathi received his B. Tech Degree from IIT Madras. He is presently the Chairman and Non-Executive Director of Trigyn Technologies Limited. He is also a fellow of the Indian Institute of Foreign Trade. He gained experience while working with Bharat Heavy Electricals Ltd. He is actively involved in the execution of welfare projects undertaken by Rotary International and was Governor of Rotary International.
He also serves on the Board of Orient Green Power Limited and Elnet Technologies Limited among others.
He is also the President of SICCI (Southern India Chamber of Commerce and Industry) and is a member of the National Executive Committee of FICCI.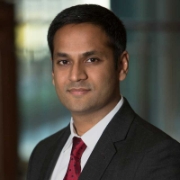 Mr. Hanumara is the vision behind the company's growth trajectory. He has been dedicatedly leading Trigyn with a passionate & driven mindset. Being a technology enthusiast and an expert himself, he uses his vast, resourceful background of future technology to accelerate Trigyn's journey in the right direction. With over two decades of experience in the Information Technology space along with his background in entrepreneurial ventures, he possesses sharp managerial proficiency thereby guiding Trigyn into technological excellence. With his deep understanding of client needs coupled with management capabilities, he has been elemental in paving new heights for Trigyn.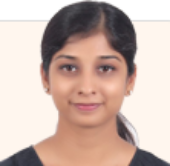 Ms. P. Bhavana Rao is the Executive Director of Trigyn. She has done her graduation in B Tech (IT) and post-graduation in MBA (Human Resource). She has rich work experience in the field of Information Technology, e-Governance, Education Training and Telecom.
Dr Raja Mohan Rao is a doctorate in Economics and was associated with National Council of Applied Economic Research as a research fellow. After education, he was involved with setting up of various companies in the telecommunications sector. He was instrumental in setting up J T Mobile, a cellular mobile telephone company in AP and Karnataka, which is now a part of AIRTEL. He also served as the President of Telecom Equipment Manufacturers Association of India during 1993-94. He is also an avid social worker actively involved in many philanthropic activities.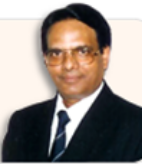 Mr. A. R. Ansari born on July 1, 1952 is a former Chairman and Managing Director of Neyveli Lignite Corporation Limited, a 'NAVARATNA' Company of Government of India. He is a B.Sc, BE (Mining) from Indian School of Mines, Dhanbad by qualification. He graduated in the year 1973 with 5th Rank.
He has 28 years' experience in mining minerals industry and 11 years' experience in power generation industry. He has served in various states of India such as Orissa, Bihar, Madhya Pradesh, Andhra Pradesh, Karnataka, Jammu & Kashmir and Tamil Nadu.
He was on Board of Neyveli Lignite Corporation Limited for 10 years and was CMD of Neyveli Lignite Corporation Limited for 3.5 years till retirement on June 30, 2012. He is credited to have bought the 'NAVARATNA' status to Neyveli Lignite Corporation Limited. Under his leadership Neyveli Lignite Corporation Limited increased production by 15% and power generation by 19% while PAT increased by 71%, Turnover by 43% and Net Worth by 33%.
During his career he has been bestowed with numerous awards some of them being Indira Gandhi Paryavaran Award by Government of India, Best Energy Man of the Year by Global Need Foundation, Exemplary Leadership Award 2012 by Asia Pacific Congress and World HRD - Excellent Award (nurturer Talent 2012) by World HRD Congress.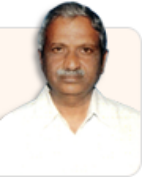 Mr. Ch. V. V. Prasad is a Non-executive and Independent Director. He is involved in manufacturing, research and development, electronic design, fabrication in Telecommunication/PCB/Computer industries for the past 25 years.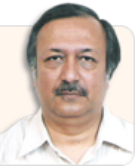 Vivek Khare is a former Professional Manager having worked in India, Europe and North Africa with Mackinnon Mackenzie [then part of P&O], ITC and African Gulf Commercial Corp., S.A., finishing off as Director General [Chief Operating Officer] in 2001. Vivek has a vast background in Shipping, Shipping Services, Tobacco and Agri Produce, Paper, Industrial Projects Implementation, International Trading and Contracting. Thereafter, Vivek has facilitated the entry of a large Engineering Multinational into India and is an International Trade Consultant with vast Overseas Contacts. Vivek has a Masters in History from Delhi University.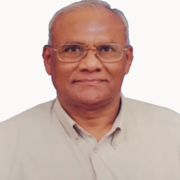 He is an eminent social scientist with multidisciplinary background and 45 years of experience in leading research, consultancy, policy making and capacity-building projects in 25 countries from Asia, Africa, Europe and America for 10 national and 25 bilateral, multilateral and international agencies while working for USAID for 6 years, Population Foundation for 6 years, Council for Social Development for 10 years, National Council of Applied Economic Research for 4 years, National Institute of Rural development for 3 years and Agricultural Development Council for 3 years in progressively higher positions.
His areas of specialization are urban, rural, tribal, socioeconomic and community development; sectors of interest are education, health, livelihood and governance; domains of expertise are in planning, monitoring, evaluation, documentation and advocacy for policy reforms and structural changes for faster and better results in which he has published 6 books, 150 reports, 200 papers and 25 audio-visual products.
He has provided technical and capacity building support to more than 200 NGOs in South Asia and other countries through international NGOs like South Asia Partnership, Lutheran World Service and Plan International in various capacities like Chairperson and chief Adviser. He has trained 1500 development professionals in designing and implementing socioeconomic research projects and 1000 development practitioners in designing and implementing socioeconomic program and policy interventions at various stages in their career development.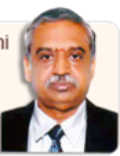 Shri. K S Sripathi is a Post Graduate in science as also in Business Administration. Having entered the Indian Administrative Service in 1975 he retired as the Chief Secretary of the Government of Tamilnadu in the year 2010. He had worked with the Government of India as Director and the Joint Secretary in the Ministry of Urban Development. In those capacities, he had lead Indian delegations to several international conferences.
In Tamilnadu, before becoming the Chief Secretary he was the State Vigilance Commissioner. He was Secretary to the Government of Tamilnadu in several departments. Notable among them were Forests and Environment, Sports, urban infrastructure, Higher Education, Planning, Special Programs and Finance. He was the Chairman and Managing Director of two State Public Sector Undertakings. He was on the Boards of several SPSUs as also on the Boards of two private sector undertakings as the Government nominee and the Central Silk Board of the Government of India. He was instrumental in introducing office automation as early as in 1986 when the IT sector was still in its nascent stage.
In 2010 he became the State Chief Information Commissioner, which position he held till his retirement in April 2015.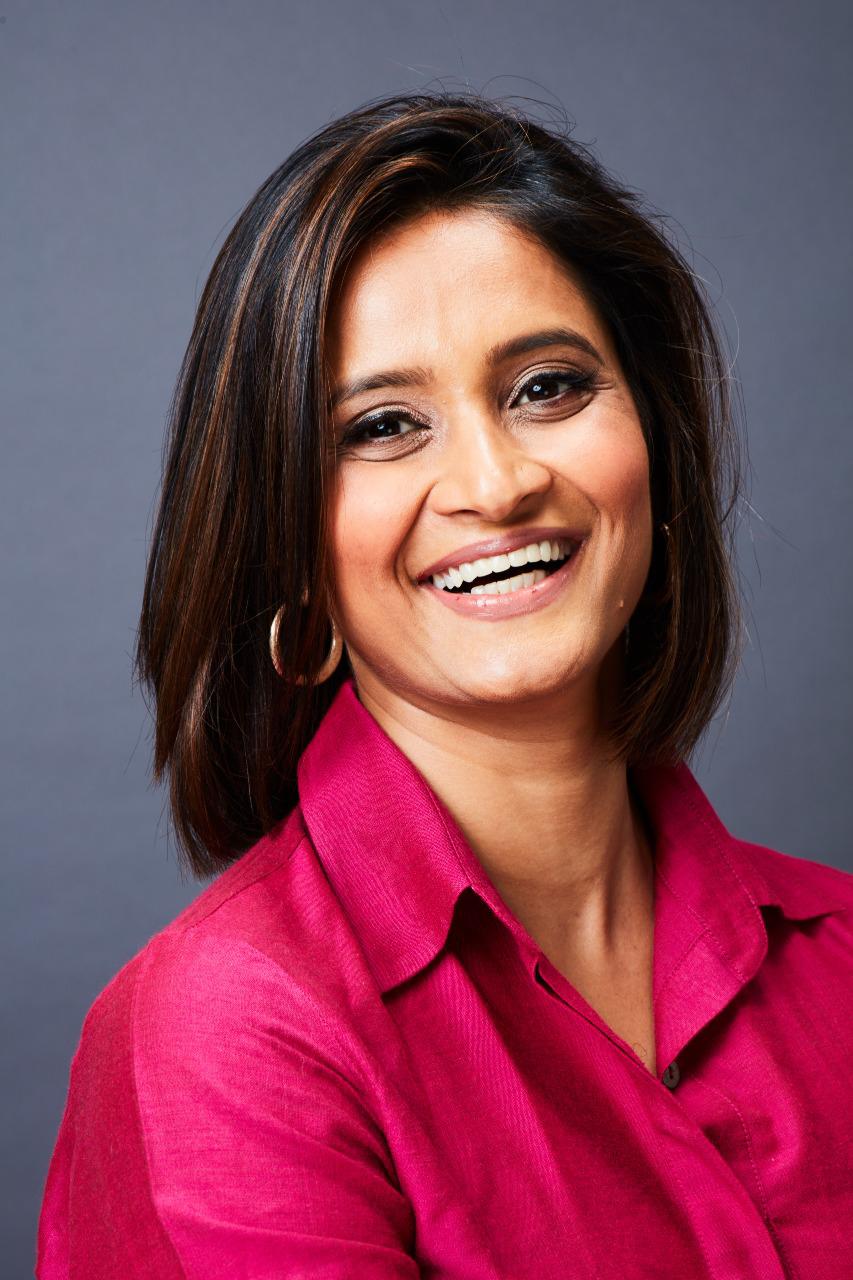 Ms. Lakshmi comes with 16 plus years of global experience where she has taken several leadership roles in finance, technology, e-commerce and digital media at IBM(US/Canada/Europe/Latin America), Goldman Sachs(Hong Kong), jabong.com(India), Shopify(India) and most recently at DCF Ventures. During her stint as a cofounder of jabong.com, she became active in the entrepreneurship world and has been an angel investor herself having invested in companies in companies globally. Some of her investments are in the consumer tech space such as velvetcase.com, travellingspoon.com, purganics (organic women's hygiene products), driverskart that was acquired by Driveu and others.
She  has an MBA from Columbia Business School,  New York. She has been 22 patent filings in the United States and has been  a recipient of many awards( Women Entrepreneur of the year - Rotary), a panelist at many prestigious events such as NASSCOMM, FICCI , CII, Indo-China FICCI conference , UK-IBC Conference, Techsparks , IIMs and a speaker at many MNCs. 
 
Apart from this in her free time, she enjoys travelling, staying fit and spends time gardening. She is originally from Chennai and is currently based out of Mumbai .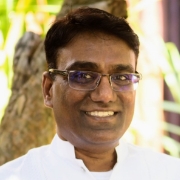 A Dental surgeon, inventor, investor & serial entrepreneur. He holds University degrees from India, Canada, Germany and the UK. His master's thesis while in Germany, focused on 3D printing of human bones. He is currently finishing his Healthcare Executive MBA.
Dr. Ajay is involved in developing new technologies in medicine and dentistry, holds patents on few medical products. He is deeply involved with developing software applications for healthcare industry. He was instrumental in building the team for the Centre of Excellence for PTSD in Surrey, BC, Canada for first responders and veterans.