Trigyn provides on-premise and offsite technical and functional SAP expertise to customers. Trigyn's team of SAP professionals has the certifications, experience, and expertise needed to deliver robust and cost-effective SAP solutions to meet the needs of your growing business.
Trigyn's SAP team provides specialized on-premise services in the areas of S4/HANA, UI5 / Fiori, SolMan, CRM, SRM, SCM, BPC, and PO/PI. Our expertise includes configuration and customization of the standard SAP modules like Finance, Workforce Management, Organizational Management, Time Management, Payroll, Procurement, Supply Chain, and Logistics. Our expertise further extends to SAP ECC R/3 Security, audit, user role authorization and management as well as support ALM tools including SolMan QG, CR Management, and KPI monitoring.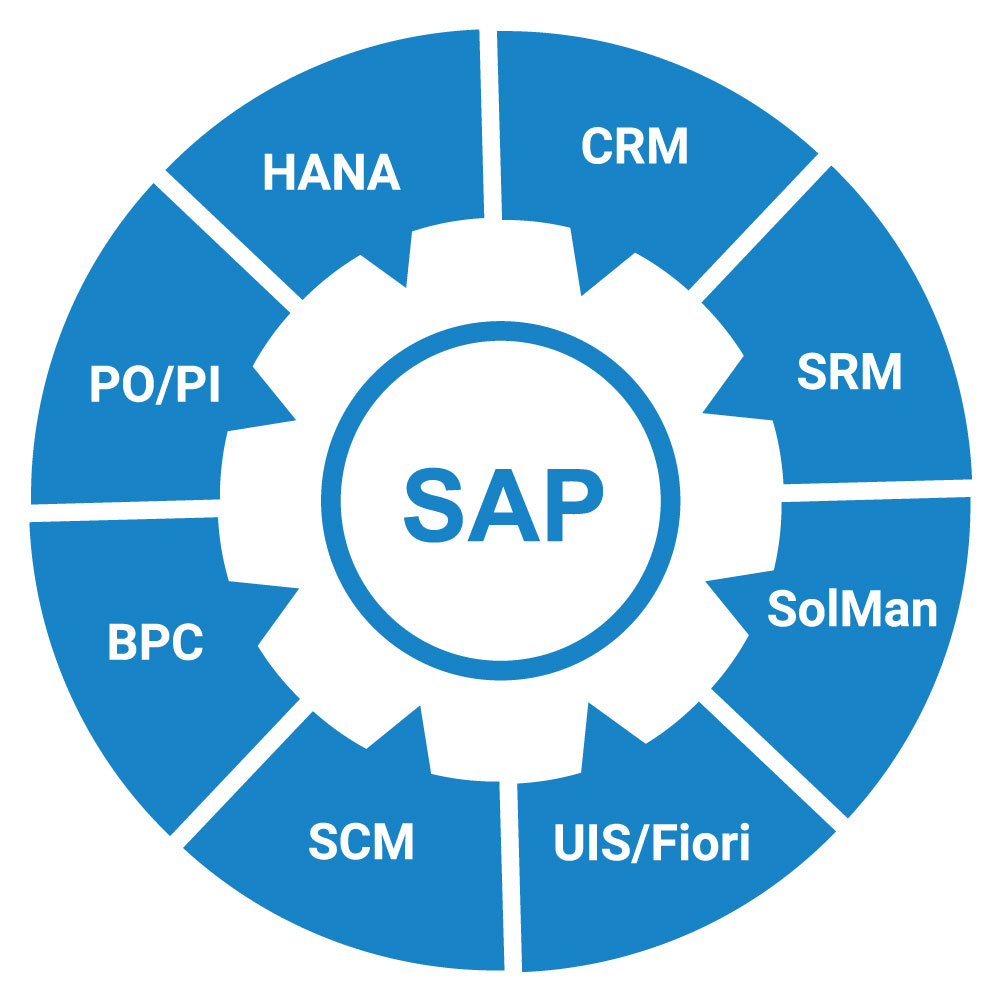 Trigyn also provides offsite services, staffed by SAP Certified professionals, to support SAP implementations across the full project lifecycle from requirements analysis, development, testing, release, and ongoing support. Using remote service can help clients reduce the upfront and ongoing costs of an SAP implementation by:
Providing access to a deeper bench of SAP professionals to ensure the smooth progress and delivery of your project,
Controlling project costs by reducing consultant travel expenses,
Minimizing the disruption associated with consultants working at your site,
Reducing business risk and retraining costs associated with employee attrition
Trigyn's experienced team of certified consultants makes it the ideal partner to trust with your next SAP project.
For more information about Trigyn's SAP Services, Contact Us.