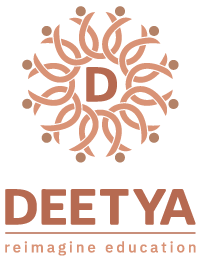 Deetya is an integrated platform built to digitally transform schools, colleges, universities, corporate academies or any organization and institute that impart learning. It is built to enable all stakeholders of learning including students, faculty and administrators to focus on their respective roles and take informed decisions to amplify learning outcomes and institute performance.
Based on the three core principals of Personalized, Collaborative and Creative learning, Deetya's unified platform is designed to help deliver better outcomes for students, sharp insights for administrators and an improved teaching experience for faculty.
To learn more about Deetya, Click here.