Trigyn offers SAP HANA Readiness Assessment services focusing on HANA migration covering the complete landscape of:
Databases,
Applications, and
Interfaces and Platforms
Trigyn's HANA Readiness Assessment Service leverages SAP best practices to assess legacy systems to thoroughly assess and proactively identify project risks to ensure a smooth and efficient migration. This readiness assessment helps clients by:
Identifying objects that require modification,
Prioritizing the changes to be made,
Highlighting unused features which may benefit the client
Flagging custom code that should be decommissioned, and
Optimizing the implementation of required changes.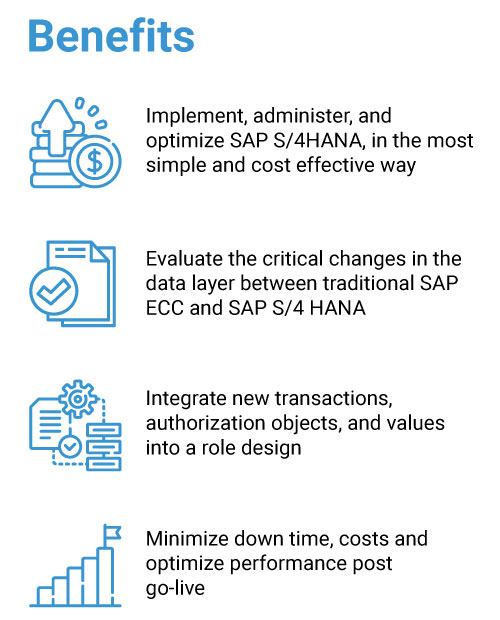 SAP customization, system integration, migration and conversion typically account for 40% of total deployment cost. Customization of SAP solutions is often required for several reasons including the need for:
Added features and functionality identified during the fit-gap analysis of business needs and the legacy solution,
Integrations using Web Services and APIs into the SAP system,
Custom code to address gaps and provide fixes during the production run of SAP ECC,
Enhanced BI capabilities requiring the implementation of custom-built tools and ETL programs for Data Migration, Cleansing, Validation and Integrity.
For more information about Trigyn's SAP Services, Contact Us.