SAP Analytics helps businesses to increase productivity by improving the quality, accessibility, and utility of data to inform decision-making and empower corporate strategies. SAP Analytics can help businesses by:
Consolidating scattered or disparate data sources into dashboards and reports customized for your business
Employing predictive analytics to identify future opportunities and risks, and guide inform corporate strategy.
Supporting data-driven decision making by providing timely access to quality business intelligence.
Facilitating integrated planning processes from quality data-based insights through to strategically sound action.
SAP Analytics Solutions can help to increase the productivity of your business across departments including Finance, Human Resources, Sales and Marketing, and Procurement. SAP Analytics modules include:
SAP Analytics Cloud,
SAP Digital Boardroom,
SAP Analytics Hub
Our SAP Analytics services offerings include: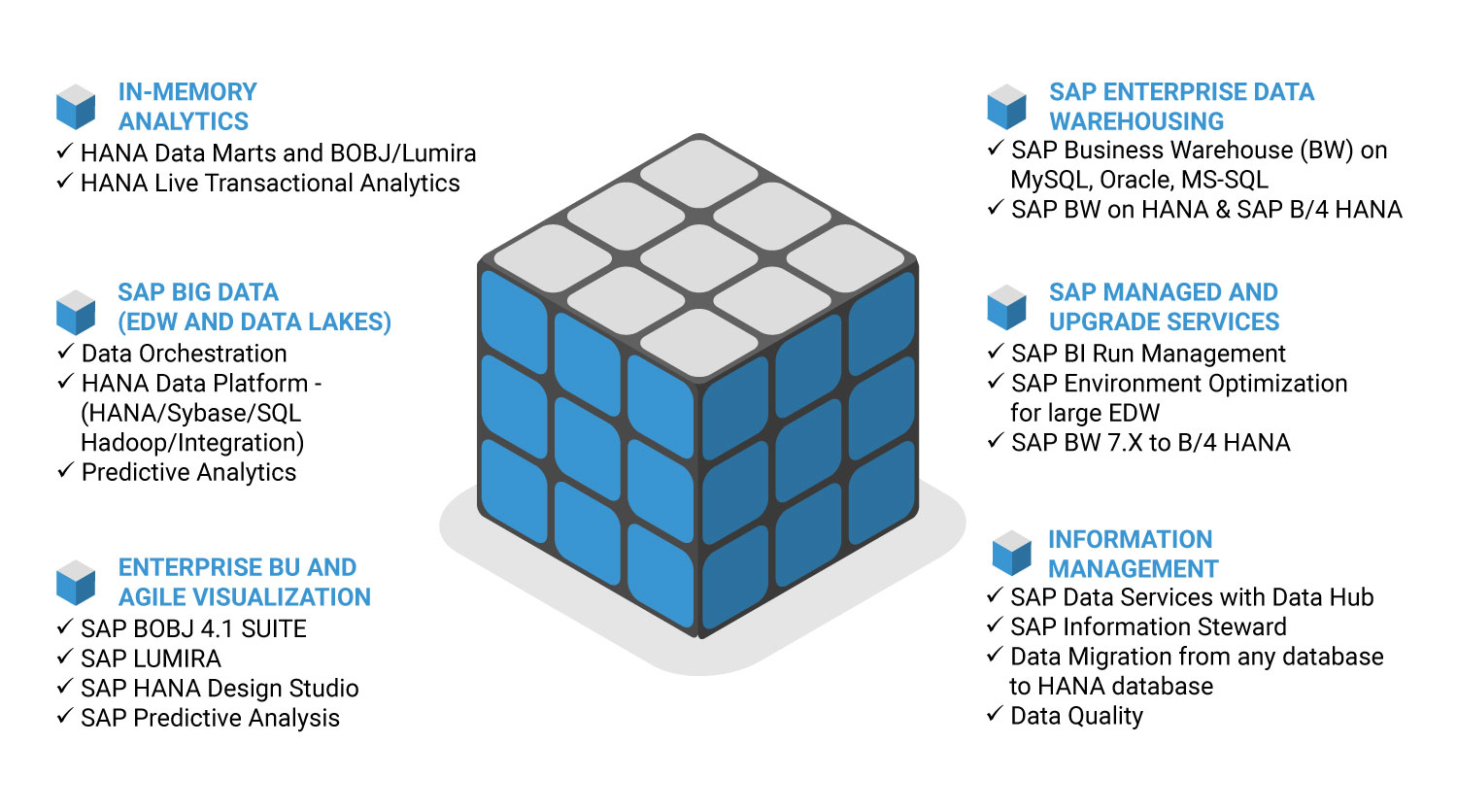 For more information about Trigyn's SAP Services, Contact Us.