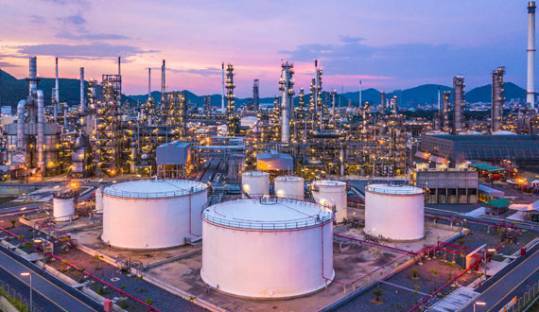 Trigyn Selected by the Indian Oil Corporation Limited (IOCL) for the Design, Development, and Implementation of their new End-to-End Tender Management System.
Trigyn Technologies Limited  is pleased to announce that it has been selected by the Indian Oil Corporation Limited (IOCL) for the design, development, and implementation of their new end-to-end tender management system.
IOCL, a government-owned entity, is the largest company in India specializing in the refining, distribution and marketing of petroleum products and is included in the Fortune "Global 500" list of companies.
As part of its ongoing business operations, IOCL issues numerous tenders of various types for the procurement of goods and services. IOCL has historically relied on a combination of its own e-tender portal and the Indian Government e-Marketplace to manage these procurements. 
As part of its enterprise digitalisation drive, IOCL intends to implement a solution for end-to-end digitalization of the tender process. The solution will provide a single integrated platform for tender  management spanning the following stages: 
Preparation of concept of proposal by department or job function,
Initiation of request for proposals for procurement of goods and services,
Incorporation of policy guidelines and other corporate terms and conditions governing procurement,
Issuance of tenders, 
Techno-commercial evaluation, 
Shortlisting as per Pre-Qualification Criteria, 
Detailed evaluation,
Financial evaluation,
Award of contract, and 
Post tender processes, like tracking of deliverables.
The project's initial duration is (5) years from the date of launch and will have an estimated contract value INR 17.14 Crores. This project facilitates the continued expansion of Trigyn's public sector enterprise digitalization business.
For more than 35 years, and spanning more than 25 countries, Trigyn is the trusted enterprise digitalization partner of governments, international governmental organizations, public sector entities, and private corporations.  Trigyn is ISO 9001:2015, ISO 27001:2013 (ISMS), ISO 20000:2018, and CMMI Level 5 certified. Trigyn maintains long-standing industry partnerships with Microsoft, IBM, SAP, AWS, Oracle, and other industry leaders.