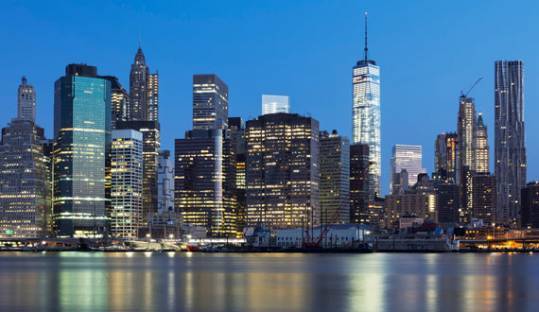 New York, New York. Trigyn Technologies, Inc., was awarded an Enterprise Task Order Agreement for Citywide Systems Integration Services (SI), Class I, by the City of New York (City), Department of Information Technology & Telecommunications (DoITT). The award is for a potential duration of six (6) years, commencing on January 1, 2023, through December 31, 2029, an initial three (3) year term with one (1), three (3) year extension at the discretion of the City.
The Systems Integration Services include designing, installing, and fully integrating projects into live operating environments and includes analysis of existing technological environments, including hardware, software, live operations and transaction volumes; design and development of new systems; add‐ons or modifications to existing architecture, including single platform computer systems and distributed systems; development of functional and/or design specifications, technical writing and documentation; provision of operating system and/or applications programming recommendations, including acquisition of off‐the‐shelf products, or integration of custom programming products; acquisition of hardware/software products and services; coordination and supervision of multiple service or product providers; installing, testing, auditing and integration of new systems within existing environments; and providing cultural transitioning of workforces to new environments, including training of employees and other end users.
The Systems Integration Services are available to all New York City agencies, departments, and offices.
This award facilitates the continued expansion of Trigyn's Public Sector business.
Trigyn has been in business for more than 35 years and has more than 2,500 resources deployed today. Trigyn has office locations in Edison, New Jersey, New York City, Baltimore MD, Washington, DC, Toronto, and Montréal Canada. Trigyn is ISO 9001:2015, ISO 27001:2013 (ISMS), ISO 20000:2018 and CMMI Level 5 Certified. Trigyn maintains long standing industry partnerships with Microsoft, IBM, SAP, AWS, Oracle, and other industry leaders. Trigyn is an E-Verify and Equal Opportunity Employer.