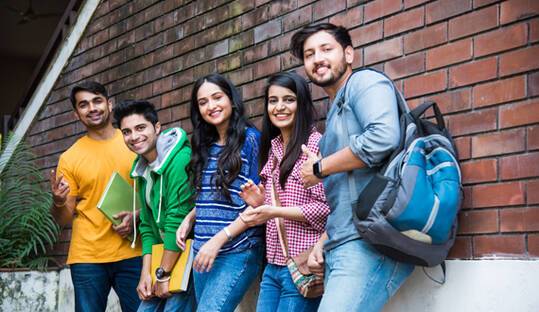 New Delhi. Trigyn Technologies, Ltd., has been awarded a contract by Digital India Corporation to implement and manage the YUVA platform. The YUVA platform is a collaborative program between Digital India Corporation and the Department of Youth Affairs of the Government of India intended to help India's 38 crore youth connect with organizations offering leadership, education, training, and entrepreneurial opportunities.
The multilingual YUVA program will establish a national registry of organizations seeking to engage with youth across India. The platform will also provide a user-friendly interface for youth seeking personal development opportunities to register and be matched with relevant programs in real time. Leveraging technologies like cloud, AI, mobile and data analytics the platform will support and nurture India's next generation of leaders.
Digital India Corporation is a not-for-profit organization setup by the Ministry of Electronics and Information Technology of the Government of India. Digital India Corporation leads and guides in realizing the vision, objectives, and goals of the Digital India program. It provides strategic support to Ministries, Departments of Centre, and States to carry forward the mission of Digital India by way of capacity building for e-governance projects, promoting best practices, encouraging public-private partnerships, nurturing innovation, and providing technology guidance across various domains. Digital India Corporation has been playing a pivotal role in supporting program management and implementation for nation-wide e-governance projects.
The project has an initial duration is two (2) years with the possibility for extension for additional terms.
This award facilitates the continued expansion of Trigyn's public sector business in India. Trigyn is proud to be the trusted supplier of national and state level government departments and agencies across India. Trigyn holds public sector empanelments with Digital India, the National Institute for Smart Government, the National Health Authority, and the National Institute for Urban Affairs.
For more than 35 years, and spanning more than 25 countries, Trigyn is the trusted enterprise digitalization partner of governments, international governmental organizations, public sector entities, and private corporations. Trigyn is ISO 9001:2015, ISO 27001:2013 (ISMS), ISO 20000:2018, and CMMI Level 5 certified. Trigyn maintains long-standing industry partnerships with Microsoft, IBM, SAP, AWS, Oracle, and other industry leaders.