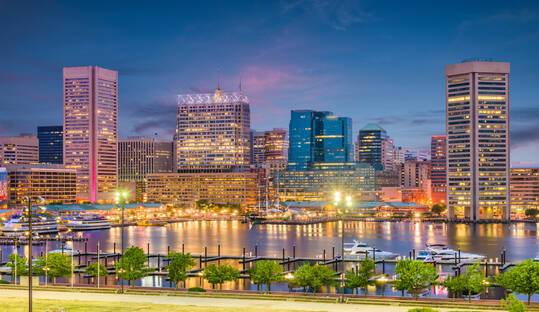 Baltimore, Maryland. Trigyn Technologies, Inc., was awarded a contract by the City of Baltimore to provide Enterprise Technology Staffing Support Services for Baltimore City Office of Information Technology (BCIT) and other City Departments. The award is for a potential duration of five (5) years, an initial three (3) year term with two (2), one (1) year extensions at the discretion of the City.
The Areas covered under the contract include, Applications Development and Maintenance, Data, ERP-Workday, Infrastructure, Information Security, Project Management and Public Safety.
Positions and Roles covered include, Application Developers, Programmers, SharePoint Developers and Administrators, Data Warehouse Architects, Business Intelligence Developers, Database Administrators, Systems Analysts, GIS Analysts, Project Leads, Budget Functional Leads, Business Analysts, Enterprise Architects, Workday Change Management, Developers, Quality Assurance, Product Managers, Analysts, Report Writers, System Administrators, Training and Content Developers, Network Engineers, Microsoft System Engineers, Systems Specialists, Service Desk Technicians, Information Security Analysts, Engineers, Operation Leads, Governance Leads, Auditors, Vulnerability Leads, Cloud Engineers, Identity Access Management, Awareness Leads, Third Party Leads, and Applications Security Engineers, Senior Project Managers, Project Managers, CAD Administrators, CAD Technicians, Fiber/GIS Technicians and City Watch Managers.
This award facilitates the continued expansion of Trigyn's Public Sector business and our long standing and substantial presence in the City of Baltimore and the surrounding region, supported by our office location in Baltimore, MD. Trigyn's clients in the region include, Baltimore City, Baltimore County, Baltimore County Public Schools, Anne Arundel County, Maryland Health Benefit Exchange, State of Maryland, and Arlington County, Virginia.
Trigyn has been in business for more than 36 years and has more than 2,500 resources deployed today. Trigyn has office locations in Baltimore MD, Edison, NJ, New York, NY, and Toronto, Canada. Trigyn is ISO 9001:2015, ISO 27001:2013 (ISMS), ISO 20000:2018 and CMMI Level 5 Certified. Trigyn maintains long standing industry partnerships with Microsoft, IBM, AWS, Oracle, and other industry leaders. Trigyn is an E-Verify and Equal Opportunity Employer.