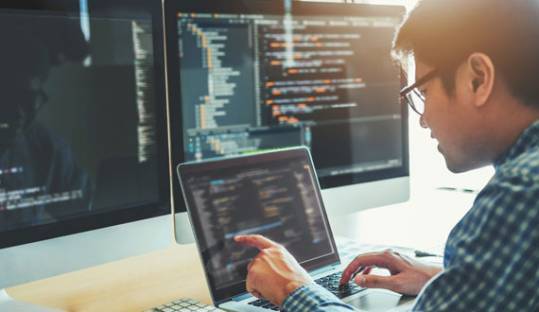 Trigyn Technologies Limited proudly announce that it has been appraised under the latest version 2.0, at maturity level 5 of the CMMI Institute's Capability Maturity Model Integration (CMMI)®. The appraisal was performed by KPMG.
CMMI is a capability improvement framework that provides organizations with the essential elements of effective processes that ultimately improve their performance.
An appraisal at maturity level 5 indicates that the organization is performing at an "optimizing" level. At this level, an organization continually improves its processes based on a quantitative understanding of its business objectives and performance needs. The organization uses a quantitative approach to understand the variation inherent in the process and the causes of process outcomes.
Attaining CMMI L5 further endorses Trigyn's Core Values which are as follows:
1. We offer exceptional service – We never waiver in our support and never lose sight of serving our clients. We represent our clients needs and goals in every decision we make.
2. We are passionate about operational excellence & performance – We take emotional ownership of every aspect of our work. The devil is in the detail. We take pride in subject matter expertise, acting quickly, driving results and learning from our experience.
3. We are One Trigyn – We work well together and execute consistently by offering integrated solutions that result from constant collaboration between our diverse teams.
4. We commit to integrity, transparency and fairness – We maintain the highest standards of integrity in meeting our commitments to our employees, clients, shareholders and regulators.
In our effort to strive toward continual improvement, we remain committed to provide smart solutions and services that deliver great accomplishment and delight to our clients.
About CMMI® Institute
CMMI Institute (CMMIInstitute.com) is the global leader in the advancement of best practices in people, process, and technology. CMMI Institute's promise is to inspire cultures of continuous improvement that elevate performance and create sustainable competitive advantage.
CMMI Institute offers market-driven solutions that provide insights for baselining and optimizing key organizational capabilities, cybermaturity, and data assets to elevate business performance. For over 25 years, thousands of high-performing organizations in a variety of industries, including aerospace, finance, healthcare, information technology, software, defense, transportation, and telecommunications, have achieved sustainable business success through adopting the CMMI and proved they are capable business partners and suppliers. To learn more about how CMMI can help your organization elevate performance, visit CMMIinstitute.com.