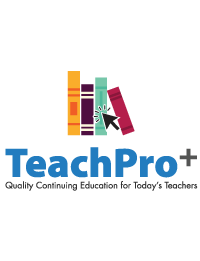 TeachPro+ is the digital support system built to empower teachers to thrive in their profession and realize their full potential as world-class educators. In many parts of the world, teachers don't have access to the right learning, training, tools or support required to impart top-notch teaching to their students.
TeachPro+ designs award-winning digital training programs for professional development of teachers that can be accessed on all types of devices. Our programs, designed by educators with extensive experience and expertise, are packed with interactive videos, quizzes, engaging activities and exercises for an enthralling learning experience. Learning at one's own pace, anywhere, anytime gives teachers the freedom and flexibility to learn the way they want, further their career and claim the success they deserve.
Learn more about TeachPro+ here.